Books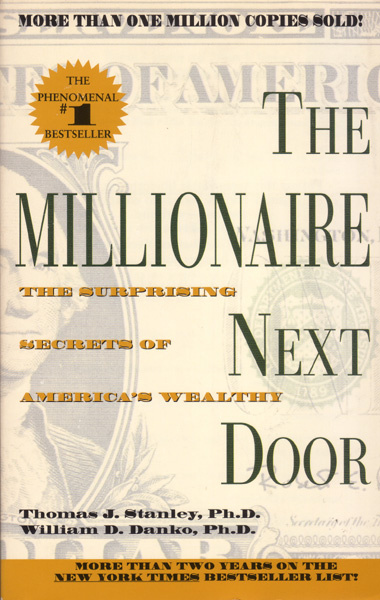 The Millionaire Next Door
Recommended by Ryan Dump
The secret is not how to earn wealth, but, rather, how to maintain wealth. Learn both while also learning the health and relationship benefits of living within your means.
Financially Ever After
Too often with money, couples face two choices: fight and risk making the situation worse, or keep quiet and risk making the situation worse. Financially Ever After offers a third option: family financial fluency—the insight, knowledge, and vocabulary every couple needs to communicate effectively about money.
Pour Your Heart Into It
The success of Starbucks Coffee Company is one of the most amazing business stories in decades. What started as a single store on Seattle's waterfront has grown into the largest coffee chain on the planet. Just as remarkable as this incredible growth is the fact that Starbucks has managed to maintain its renowned commitment to product excellence and employee satisfaction.
Let My People Go Surfing
From his youth as the son of a French Canadian handyman to the thrilling, ambitious climbing expeditions that inspired his innovative designs for the sport's equipment, Let My People Go Surfing is the story of a man who brought doing good and having grand adventures into the heart of his business life-a book that will deeply affect entrepreneurs and outdoor enthusiasts alike.
The 4-Hour Work Week
The twenty-nine-year-old serial vagabond and successful entrepreneur has been teaching a wildly popular course at Princeton University: a how-to and why-to guide to throwing out the old methods for success (balancing life and work, retiring well, having a great nest egg) and replacing them with an entirely new way of living. The 4-Hour Workweek explains what a lifestyle entrepreneur is and why you should want to become one. It teaches you how to kill your job and design a life, the 80/20 rule and how it increases productivity, how to replace your dreams with goals, and more. Listeners can lead a rich life by working only four hours a week, freeing up the rest of their time to spend it living the lives they want.